NIW Services Gutter Covers
Why Buy a Cover With Holes or Openings When You Can Protect Your Home With a Micro Mesh System?
Expensive Systems? You Don't Need It.
Cheap Systems? You Don't Want It.
Lets in Water - LOTS of water ...and nothing else!
GutterLove is the product you need. It's a quality product without a huge price tag. It's the gutter cover that remodelers, gutter installers and roofers alike all say "I love it." And what's not to love when your spouse is happy because your happy!
Proudly Manufactured in the USA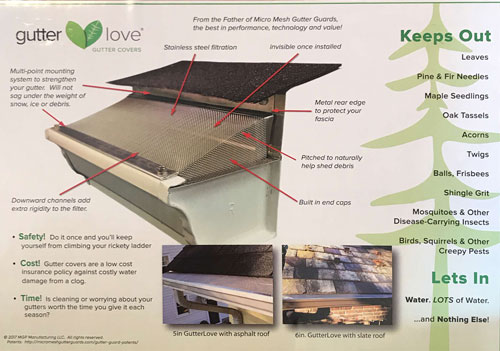 CALL US NOW - 815-385-6646